Weblog Protect your data from deletion using Flashbay's Dual Zone Flash Drives
For those situations when you would like to guard against the end user deleting or tampering with your data you can use Flashbay's Dual Zone Flash Drive technology.
Our special formatting process creates a hardware-based solution that combines the flexibility of a traditional USB Flash Drive with the security and reliability of a CD-ROM disc.
This offers a great solution if you're looking to provide information that you would like the end user to permanently have access to but you also want them to be able to save and modify data on the Flash Drive as they will be accustomed to doing.
When the Flash Drive is inserted into the USB port two distinct drive icons appear on the computer: one gives access to the read-only CD-ROM zone and the other allows you to access the standard USB Flash Drive zone to open, modify and save files just like you would on a regular Flash Drive.
The computer acts in every way as if two distinct devices have been plugged in whenever you use a Flashbay Dual Zone Flash Drive, giving you the flexibility to allow your end users to store their own files while ensuring that your important data remains visible, available and protected.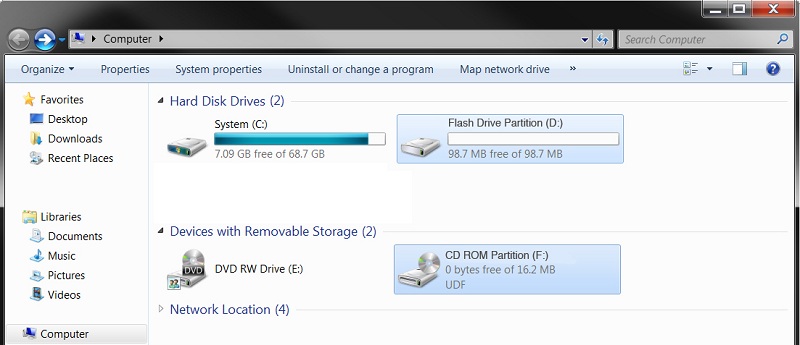 Auteur: Sam Sanchez